CicLaVia & Golf Benefit 4 Communities in Schools
9am-4pm APRIL 6th Iconic Wilshire Blvd
CicLAvia
CicLAvia catalyzes vibrant public spaces, active transportation and good health through car-free street events. CicLAvia engages with people to transform our relationship with our communities and with each other. CicLAvia makes the streets safe for people to walk, skate, play and ride a bike. There are activities along the route. Shop owners and restaurants are encouraged to open their doors to people along the CicLAvia. Ciclovías started in Bogotá, Colombia, over thirty years ago as a response to the congestion and pollution of city streets. Now they happen throughout Latin America and the United States.

Connecting communities and giving people a break from the stress of car traffic. The health benefits are immense. Ciclovías bring families outside of their homes to enjoy the streets, our largest public space. In Los Angeles we need CicLAvia more than ever. Our streets are congested with traffic, our air is polluted with toxic fumes, our children suffer from obesity and other health conditions caused by the scarcity of public space and safe, healthy transportation options. CicLAvia creates a temporary park for free, simply by removing cars from city streets. It creates a network of connections between our neighborhoods and businesses and parks with corridors filled with fun. We can't wait to see you at CicLAvia!
thanks to my guest Aaron Pailey who talked ALL about this community event...to find out more...click here: http://www.ciclavia.org/
_____________________________________________________________
We are a nationwide network of passionate professionals working in public schools to surround students with a community of support, empowering them to stay in school and achieve in life.
Communities In Schools works within the public school system, determining student needs and establishing relationships with local businesses, social service agencies, health care providers, and parent and volunteer organizations to provide needed resources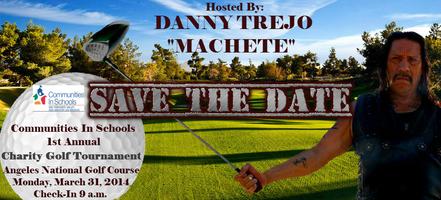 http://www.communitiesinschools.org/
Thanks to my guest CIS President Bobby Arias...