MARIAH CAREY VID: BEHIND THE SCENES!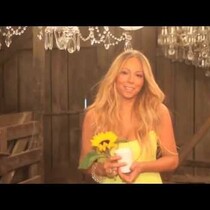 Posted May 13th, 2013 @ 5:01pm
I must admit, I absolutely LOVE Mariah Carey's new song "#Beautiful" featuring Miguel! I think the video's pretty cute as well. One thing I was surprised to learn is that the vintage car in the video actually belonged to Mariah's real-life father! I found that little tidbit out by watching the behind-the-scenes videos of "#Beautiful". So below, I've shared a couple of Mariah's behind-the-scenes vids, followed by the full video of the song...