Foxxy's Weekend Happenings
Hey there...since I'm on the radio in LA AND in SF/the Bay Area...here's some fun things happening in BOTH areas...gotta LOOOOOVE OUR BEAUTIFUL California!! :)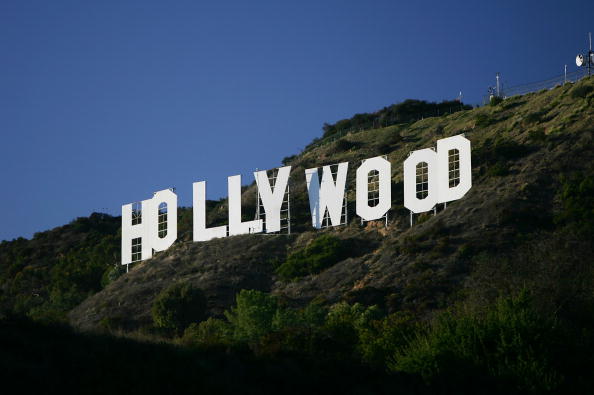 (Image thanks to Getty Images)
ALL WEEKEND, 104-3 MYFM IS GETTING IN YOU TO OUR "DAYTIME VILLAGE PRESENTED BY CAPITAL ONE AT THE IHEARTRADIO MUSIC FESTIVAL"!
SATURDAY SEPTEMBER 23RD AT THE "LAS VEGAS VILLAGE"…ACROSS FROM LUXOR.
FEATURING PERFORMANCES BY:
NIALL HORAN, HALSEY, BEBE REXHA, FLUME, NOAH CYRUS, LITTLE MIX, BLEACHERS, AND MANY MORE…
TICKETS ARE ON-SALE NOW AT TICKETMASTER.COM, KEYWORD IHEARTRADIO.
SCORE A SECOND CHANCE TO WIN AT 1043MYFM.COM/MYCLUB
MOVIES:
(NEW) The Mummy with Tom Cruise & Dreamworks' Captain Underpants...
Already in theatres...Wonder Woman, Pirates 5, Guardians of the Galaxy...
SPORTS:
LGBT Pride Night at Dodgers Friday vs the Reds...Dodgers vs Reds Sat night & Sunday day...
Angels AT the Astros all wknd...
NBA Finals Warriors AT Cleveland for Game 4 Friday at 6pm
AROUND TOWN:
Street Food Cinema! Sat 6/10 Beauty & the Beast in Griffith Park...Purple Rain in West Hollywood details:
http://www.streetfoodcinema.com/home/los-angeles/
Los Angeles - Street Food Cinema
www.streetfoodcinema.com
2017 Marks Our Sixth Outdoor Season! It's more than just a movie. Street Food Cinema is LA's largest outdoor movie series featuring cool movies, tasty food trucks ...
It's LA Pride Week! from June 5 to 11 celebrate the LGBTQ community through themed parties, a special Dodgers night, worthy marches and then let loose at the LA Pride Festival happening this weekend in around the West Hollywood area...look for ROAD CLOSURES thru Monday am lapride.org
HOLLYWOOD: The 39th Annual Playboy Jazz Festival June 10-11 3 p.m. Tickets & line up at hollywoodbowl.com Playboy Jazz Festival June 10-11, 2017, 3 p.m. George Lopez, master of ceremonies
The Los Angeles Design Festival (LADF) comes to Downtown L.A. June 8 through June 11 for the ultimate celebration of this city's rich design culture.
11th annual Calabasas Malibu Food & Wine Fest is two days (June 9 and 10) of wining and dining on some of the best culinary establishments and wineries of Malibu and Calabasasa. Happening at the Commons at Calabasas.
OJAI: OJAI Wine Festival, Noon - 4 p.m. Lake Casitas Ventura, CA Noon - 4 p.m. Cost: $50-up OjaiWineFestival.com This annual event is a festival of entertainment, vendors, tastings, and includes a beautiful lakeside setting. Location: 11093 Santa Ana Road, Ventura, California
LOS ANGELES: Balboa Strawberry Festival June 11, 2017, 10 a.m.-6 p.m. Encino - 17019 Ventura Blvd Los Angeles, CA 91316 . Tons of strawberry themed food and drink, plus live music, dancing, rides and games. Free admission. balboastrawberryfestival.com
FAIRFAX: Fairfax Festival June 10-11, 2017, 11 a.m. - 6 p.m. Fairfax Park - Fairfax, CA fairfaxfestival.com. Parade at 10 a.m. on Saturday
RANCHO SANTA MARGARITA: RanchoFest, June 9-11, 2017. A fun-filled weekend with live music, Fun Zone, Beer and Wine Garden, Food Booths Galore Local Business Vendors to Shop From. Cost: $TBA rsmchamber.com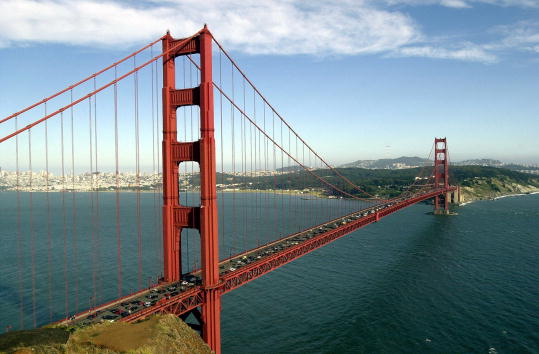 (Image thanks to Getty Images)
All weekend on Star 101.3...win tickets to Disneyland and Disney California Adventure and check out Guardians of The Galaxy Mission Breakout!
When you win, you will also qualify to win a grand prize vacation package for 4 to Disneyland and Disney California Adventure Park! Star wants YOU to be among the first to experience the breathtaking thrills, and unforgettable music, of the new Guardians of the Galaxy: Mission Breakout in California Adventure Park! YOUR mission: Hero up and help Rocket save his friends! It's all a part of the Summer of Heroes at Disneyland Resort! To win your tickets, listen all weekend and enter the winning word at 1013.com for your chance to win! Get all the details and more from 1013.com!
SPORTS:
THE WARRIORS could SWEEP Cleveland in 2nights game 4 of the NBA playoffs!!! Game time at 6!
The A's are AT Tampa Bay all weekend...SF Giants vs the Twins AT ATT&T Park all weekend...
AROUND TOWN:
ALAMEDA: Sand Castle and Sand Sculpture Contest. Time: 9 a.m. - 1 p.m. Robert Crown Memorial State Beach - Westline Drive & Otis Drive Alameda, Calif. Cost: Free! cityofalamedaca.gov
BERKELEY: World Music Festival June 10-11, 2017, Noon-9 p.m. berkeleyworldmusic.org June 10, 2017 at MLK Jr. Civic Park | June 11, 2017 at Telegraph Ave. & Haste Continuous music outdoors and in Telegraph Avenue cafes and shops.
MODESTO: American Graffiti Car Festival June 9-11, 2017 American Graffiti Car Show and Festival americangraffitifestival.com
MONTEREY: Monterey Wine Festival June 9-11, 2017. Purchase a one day admission or weekend pass for this fantastic event.$45-up, montereywine.com Location: 20 Custom House Plaza Monterey, CA
SAN FRANCISCO: Taste of Redwood Valley June 10, 2017, 1-5, 2017 Fort Mason $70-up. mendowine.com
SAN MATEO: Santa Mateo County Fair June 10-18, 2017. 1346 Saratoga Ave San Mateo CA sanmateocountyfair.com
SAN MARCOS: Summer Music Fest. Walnut Grove Park, San Marcos, CA san-marcos.net
SANTA CRUZ: Japanese Cultural Fair, 11 a.m. - 6 p.m. UCSC Judo Club Aikido of Santa Cruz, 306 Mission St., Santa Cruz, CA. aikidosantacruz.orgLine up: Chanting | Martial Arts, jcfsantacruz.org
SANTA ROSA: Beerfest—The Good One, 1-5 p.m. Luther Burbank Center for the Arts 50 Mark West Springs Rd Santa Rosa, CA 95403 $50, VIP Early Admission $60 | beerfestthegoodone.com
SANTA ROSA: Peggy Sue Car Show June 9 & 10, 2017. Live music, food, alcohol & over 750 classic cars on display. Sat 3-7pm | drive-in movie 8-10:30pm Sun 8am-4pm Sonoma County Fairgrounds Santa Rosa, CA $5 Spectator cruiseforpeggysue.com