Nicki Minaj's Dressing Room Targeted In Tekashi 6ix9ine Video Shooting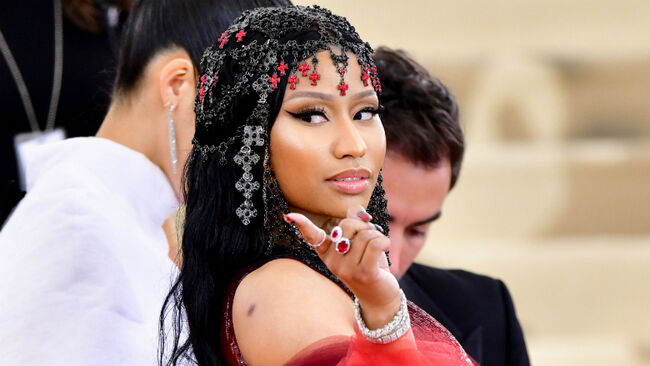 Nicki Minaj is lucky she did not show up early to film Tekashi 6ix9ine's music video, featuring Kanye West, on Thursday (November 8).
As previously reported, a shooting took place at a Beverly Hills home where Tekashi, Kanye and Nicki were set to film. Shots were fired while both 6ix9ine and Kanye were inside the home, however, Nicki had yet to arrive, and she's lucky she didn't.
According to a new report from TMZ, the bedroom, where a bullet came through the window, was supposed to be Nicki's dressing room. A source told the gossip site that the original plan was for 6ix9ine to be in that bedroom. However, the day before the shoot, the 22-year-old rapper changed his mind and gave Nicki the bedroom, which hints that the shooter may have thought that Tekashi was in the room rather than Nicki.
The trio was supposed to be filming a music video in the $80 million mansion, which is on one of the most expensive streets in Beverly Hills, for a song on 6ix9ine's upcoming album. However, production has been halted following the drive-by.
The shooting marked the second time in just two weeks that 6ix9ine, who is currently on probation, was present for a shootout. Last month, the New York rapper was present when one of his crew members got shot in the stomach. The incident led to the recent arrest of his manager, Shottie. It all went down after Tekashi's Tr3way crew was denied access into a New York City restaurant. Things escalated, a brawl ensued, and someone was shot.
Photo: Getty Images