'Songland' Podcast: Ryan Tedder & More Share Stories Behind Their Hits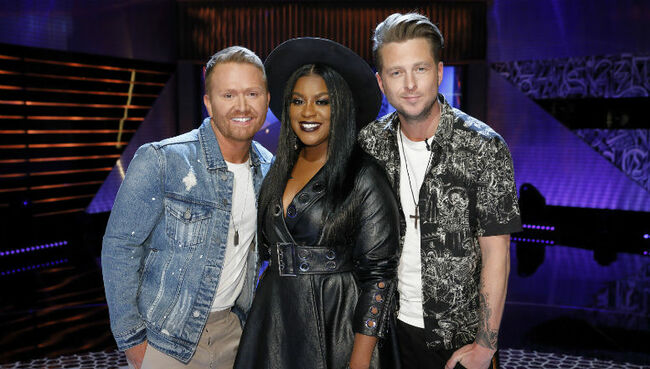 NBC's music-themed competition series, Songland, is set to premiere on May 28 with heavyweights like Ryan Tedder, Ester Dean and Shane McAnally backing the venture as part of the songwriter-producer panel and a companion podcast has launched exclusively on iHeartRadio to give listeners some insight on the stories behind their hits.
Once the series premieres, the Songland Podcast episodes will go live each Tuesday night with select week guest artists, who will gives listeners a look behind one of their songs. It's a theme that pairs well with the series' concept, where four up-and-coming songwriters compete to have their song chosen by the stars and transformed in real time. Songland comes from the executive producers of The Voice, Adam Levine and Eurythmics founder Dave Stewart. For the podcast's introductory kickoff episodes, Tedder, Dean, McAnally and Stewart share their first-hand experience in crafting songs for Beyoncé, Nicki Minaj, Eurythmics and Kacey Musgraves.
In particularly, the OneRepublic frontman recalled the story of what it was like to write "XO" for Bey's surprise 2013 self-titled LP. Considering the prodigy has been writing songs since he was 15, Tedder knows all too well about the craft and navigating the industry, but his work on the pop titan's mid-tempo single was a memorable highlight from his discography. "I knew that it was a hit," he said of writing the song and submitting it to her label's A&R, before detailing their writing session in the Hamptons. "XO" would go on to see some variations, but it was ultimately titled and constructed after Beyoncé's love for her BeyHive. "She wanted the song to be to her fans. She said, 'This is my 'Halo' of this album. I want to close the concert with it and I want a song dedicated for my fans.'"
For more of Songland, make sure you tune into the series premiere on May 28 at 10 PM ET on NBC.