JDRF One Walk is a fun, family-friendly event where dedicated walkers, volunteers and sponsors raise money to make living with T1D safer and healthier—until it is no longer a threat. As the largest T1D event in the world, it's also an amazing experience to be a part of.
Type 1 diabetes is an autoimmune diseased that effects children and adults instantly, that has nothing to do with diet or lifestyle. It can become hard to manage, and right now, there is no cure or ways to prevent it. Each year 40,000 people in the U.S. are diagnosed with T1D. And, less than one third of those with T1D are achieving target blood glucose levels.
Whether you have a direct connection to T1D or not, you will be welcomed with open arms at JDRF One Walk. And, you'll be a part of a dedicated community that is passionate about creating a world without T1D.
As the leading global organization funding T1D research, JDRF's mission is to accelerate life-changing breakthroughs to cure, prevent and treat T1D and its complications. The money raised when you participate in the JDRF One walk, you are impacting lives by helping create change! Turn Type One into Type None.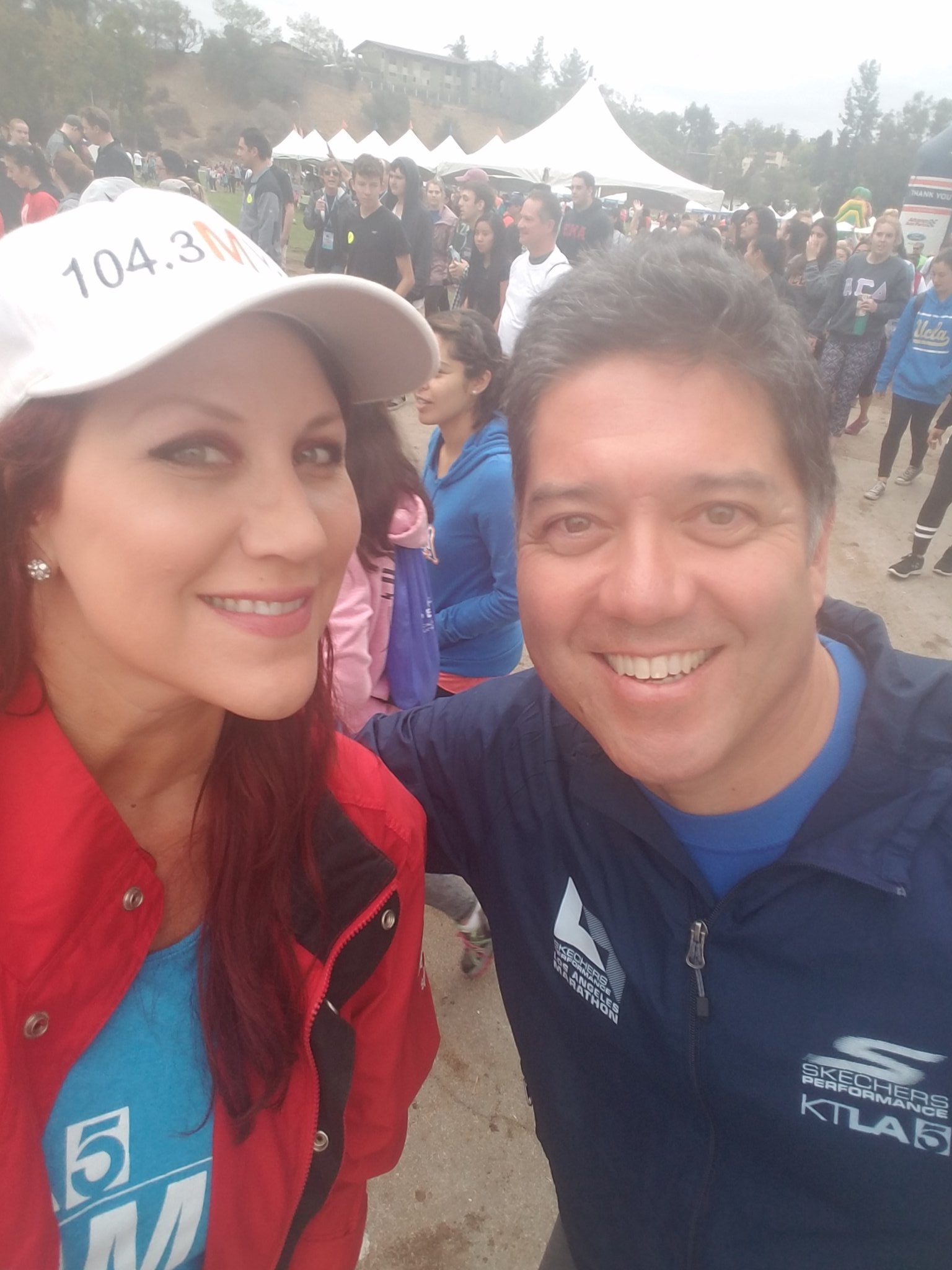 Thank u to my guest, KTLA's Frank Buckley, who's son Ben was diagnosed with Type 1 when he was 12...God Bless u Frank and the Buckley family for your strength and for being crusaders on behalf of ALL THOSE with Type 1 Diabetes...we hope u join us...the JDRF One Walk takes place October 29th, at the Rose Bowl Stadium. Register HERE
In 1944, a small group of dedicated parents and volunteers in Los Angeles united to provide home and community-based services for their children with developmental disabilities when no services of this kind existed. Today, the organization they founded and nurtured is known as United Cerebral Palsy of Los Angeles, Ventura and Santa Barbara Counties (UCPLA) and, after more than 70 years, we remain true to our mission of advancing the independence, productivity and full citizenship of individuals with cerebral palsy, Down syndrome, autism and other developmental and intellectual disabilities.
Since our founding, the UCPLA family has grown to include two subsidiary organizations that make our reach truly global. By adding UCP WORK, Inc. to our family in 2001, UCPLA's services expanded into Santa Barbara County. Then with the addition of UCP Wheels for Humanity in 2007, UCPLA's impact was spread to more than 70 countries worldwide.
Today, UCPLA is the largest nonprofit provider of direct-care services for individuals with developmental and intellectual disabilities in Southern California. Our 40 programs and service sites span four counties and include adult day activity and learning centers; adult day behavioral programs; affordable and accessible apartments; community living services; group homes with full activities and nursing staff; family groups; parent support groups and resources; advocacy; and the Respitality program.
Forget the casting call, talent agents, headshots for you and your food - this once-in-a-lifetime cooking challenge is just you showing off your culinary skills in front of four celebrity judges while you learn from these masters of the kitchen!
The first 32 people to reserve their "Gladiator" spots will join us on October 29, 2017 at the BLVD Kitchen in Sherman Oaks, CA to earn culinary bragging rights bestowed by celebrity chefs! Each Kitchen Gladiator will compete on one of four teams as they show their cooking chops while battling through surprise challenges brought by Melissa d'Arabian, Simon Majumdar, Aarti Sequeira and Carnie Wilson. Each of Gladiator reservation will offer admission for one food warrior, facetime with the celebrity judges and the chance to take part in a truly unique culinary experience. Or you can cheer our "Gladiators" on while taking in this epic food fight! After the winners have been crowned, contestants, audience members and judges will share a meal together.
Tickets to ths one-time-only event are $250 for competitors and $100 for audience members.
Space is limited, so reserve your spot now!
Thanks to my guest UCPLA Pres/CEO Ron Cohen...find out more here: https://www.ucpla.org/