2018 Komen Los Angeles County Race for the Cure®
3-10-18
Dodger Stadium
1000 Vin Scully Ave
Los Angeles, CA 90012
Why do we fundraise for breast cancer cures?
Because 1 in 8 women

in the U.S. will be diagnosed with breast cancer in her lifetime.
Because every 19 seconds, somewhere in the world, a case of breast cancer is diagnosed in a woman.
Because every

60 seconds, somewhere in the world, someone dies from breast cancer; every 13 minutes, one woman in the U.S. will lose her life to breast cancer.
Because breast cancer knows no boundaries. It affects people of every age, gender, socio-economic status and location.
Because at the current rate,

13 million breast cancer deaths will occur around the world in the next 25 years.
Because it's time to go beyond breast cancer

awareness. It's time to take

action!
research
Better detect, prevent and treat all breast cancers, especially deadly metastatic breast cancer

Increase access to and participation in innovative clinical trials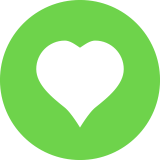 care
Improve access to quality breast health services by funding essential patient navigators

Provide underserved patients with low- or no-cost screening, diagnosis and treatment
Eliminate barriers to care by supporting life-changing services like transportation, medication access and child care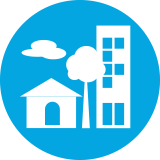 community
Eliminate disparities in breast cancer care and outcomes by assessing gaps in access and quality
Provide accurate and balanced information, support and compassion through the Komen Breast Care Helpline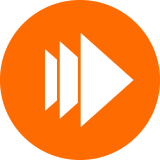 action
Advocate for federal research funding and easier access to affordable, high-quality breast health and cancer care services
Provide the public and our elected officials with factual, evidence-based breast cancer information
Take Action
We can fight these statistics together. Join the breast cancer movement by fundraising for Race for the Cure®.
Your fundraising has the power to make a true impact. Just consider how far we have come, thanks in part to supporters like you:
Race for the Cure® has raised more than $2 billion

to help fund research, education, screening and treatment.
In 1980, the 5-year

relative survival rate for women diagnosed with early-stage breast cancer was about 74 percent. Today, that number is

99 percent.
Since our founding in 1982, Susan G. Komen's national research program has invested in cutting-edge research that has helped make major breakthroughs possible.
Funding for discoveries in genetics and biology has led to personalized, less-invasive breast cancer treatments to replace the less-effective "one-treatment-fits-all" approach.
Race for the Cure® is your opportunity to turn your support for the breast cancer movement into action. Prove that you are More Than Pink™, and help us end breast cancer forever.
Register or log in to fundraise today!
Thanks to my guest/board member/Autonation sponsor Mark Osmers...to get involved and find out more, click here:
https://komenlacounty.org/