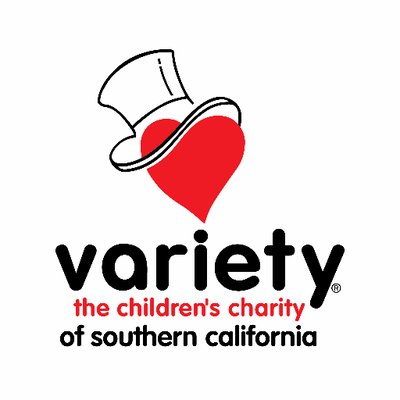 The Southern California Chapter of Variety was formed in 1941 and has raised over $60 million for children in Southern California.
Long considered "The Heart of Show Business," Variety finds its roots in the entertainment industry. Variety was originally established by eleven Vaudeville showmen and still exists today for one reason: to help children in need.
Decades ago on Christmas Eve, 1928, a baby girl was abandoned at the Sheridan Theatre in Pittsburgh, PA. The eleven Variety Club members who found the destitute girl decided to underwrite the child's support and education. Their work has grown exponentially into a worldwide network of thousands of volunteers dedicated to improving the lives of children in crisis.
With an eight-decade legacy of caring for children across the globe, Variety –The Children's Charity has grown to 43 Chapters in 13 countries, raising over $1.7 billion worldwide to assist the treatment and care for children with special needs.
Variety's legacy continues now into the 21st century with the support, partnership and sponsorship provided by major motion picture studios, movie theater chains, as well as national and international retailers, major corporations and individuals. We thank all of our supporters for their tremendous help and look forward to a bright future for children everywhere.
Variety Gold Heart Pin Campaign
This year our Gold Heart Pin is Sherlock Gnomes!
The iconic Variety Gold Heart Pin is one of Variety's most recognized and successful fundraising initiatives, with early pins becoming sought-after collector's items.
Available through retail outlets, movie theatres and on Variety's website, funds raised through Variety Gold Heart Pins have made an incredible difference to children by funding millions of dollars in specialized equipment and services.
Past pins have included Star Wars characters, Mockingjay, Yogi Bear, Mickey Mouse, E.T., Shrek, Kermit the Frog, Minions, and Spider-Man.
Thanks to my guest Executive Director Elizabeth O'Neil...find out more about how you can maybe help these sweet kids at http://www.varietysocal.org/