This Labor Day weekend, join the Los Angeles Times for 3 evenings of amazing food, wine, spirits and chef experiences, plus unique culinary pop-ups and collaborations. Dozens of hand-picked local restaurants each evening will showcase our city's rich and diverse culinary scene by serving you their best. Sip, savor, and celebrate Southern California's most inspired food and drink. 21 and over only.
Your ticket is all-inclusive and is good for unlimited food, beer, wine & spirits tastings, plus all stage activities.
A VIP Access level ticket gets you:
• Convenient and free parking inside the Paramount Pictures gates (savings of $15)
• Access to furnished lounge during the entire event
•VIP talent mix and mingle
•Exclusive pours and bites
•Behind the scenes tour of Paramount Pictures Studios
•First in the door access to main event
PLEASE NOTE: ALL EVENTS AT THE TASTE ARE 21 YEARS AND OLDER ONLY AND ALL SALES ARE FINAL.
Due to the nature of this event, we are not able to offer refunds.
LOS ANGELES WEEKEND EVENT SCHEDULE
Friday, August 31 • 7:30 - 10:30 p.m.
Saturday, September 1 • 7:30 - 10:30 p.m.
Sunday, September 2 • 7:30 - 10:30 p.m.
Make sure to also save the date for our new Costa Mesa weekend of Los Angeles Times The Taste on October 19 to 21. Details here.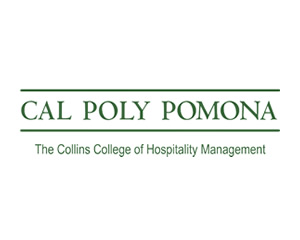 The Collins College of Hospitality Management is dedicated to advancing the field of hospitality management through its our collaborative learn-by-doing approach; its profound appreciation of diverse backgrounds, ideas, and cultures; and its strategic integration of scholarship, service, and applied learning to benefit our stakeholders and the global hospitality industry.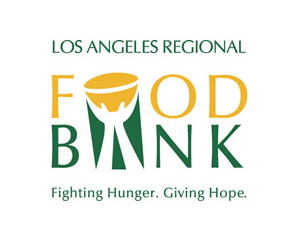 Los Angeles Regional Food Bank
For 43 years, the Los Angeles Regional Food Bank has worked to mobilize resources in the community to alleviate hunger. With a vision that no one goes hungry in Los Angeles County, the Food Bank has distributed more than 1 billion pounds of food since its inception. It provides food to 320,500 people monthly and in 2015 distributed 63 million pounds of food. The Food Bank collects food from hundreds of resources, which – with the help of 27,000 volunteers annually – it distributes through a network of more than 625 partner agencies at more than 1,000 distribution and program sites. In addition, 97 percent of monies raised and in-kind donations go directly to programs. Our efficiency and effectiveness led the LA Business Journal to name the Food Bank as the "Nonprofit Organization of the Year" among large local organizations in 2013.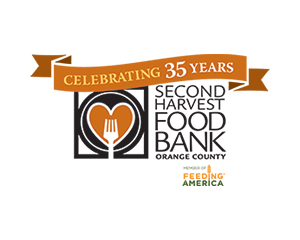 Second Harvest Food Bank is working to end hunger in Orange County. Last year, we provided enough food to distribute 25.1 million meals. More than 90 cents of every dollar spent goes to feeding the hungry. For more information visit FeedOC.org
Thanks to my guest Lorie Margolis of the LA Times...find out more here: http://extras.latimes.com/taste/