Rihanna In Talks With LVMH To Launch Her Own Luxury Line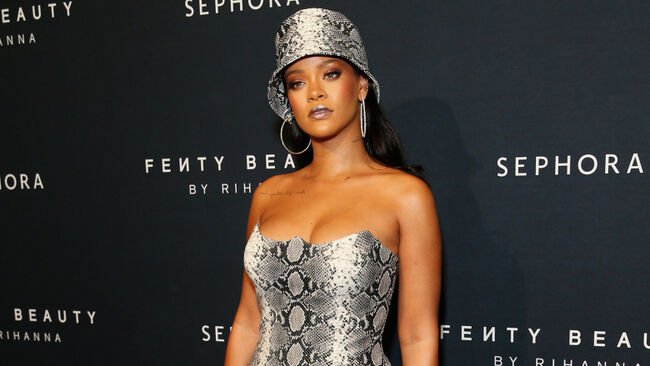 Rihanna's fashion empire might just get another extension, as per a new report from WWD.
On Thursday (January 17), multiple sources told the outlet that the Fenty Beauty mogul has her eyes on partnering with the world's largest luxury group, LVMH Moët Hennessy Louis Vuitton, to launch her own luxury line. If true, this will mark the first fashion brand that CEO Bernard Arnault has launched from scratch since Christian Lacroix in 1987. As the story goes, LVMH rounded up a team to work on the project in Paris about six months ago, with employees from Louis Vuitton and Celine. They are set to work alongside the pop titan and her key collaborators. The line is set to launch alongside her upcoming ninth studio LP, which is due sometime later in 2019.
Meanwhile, during a recent sighting in New York City, Rih was spotted wearing gold sunglasses with her Fenty brand printed across the temples. Insiders revealed that she was testing out the prototype from her forthcoming LVMH-endorsed line.
Rihanna already has plenty of fashion experience under her belt after owning the Met Gala every year, working as the creative director of the Fenty by Puna team-up and her early fashion beginnings with British brand River Island. It's about to be an exciting year for the singer even though she might also have some legal troubles looming ahead, so it's only fair to warn the Navy to buckle up. 2019 has a whole lot in store for Ms. Fenty!