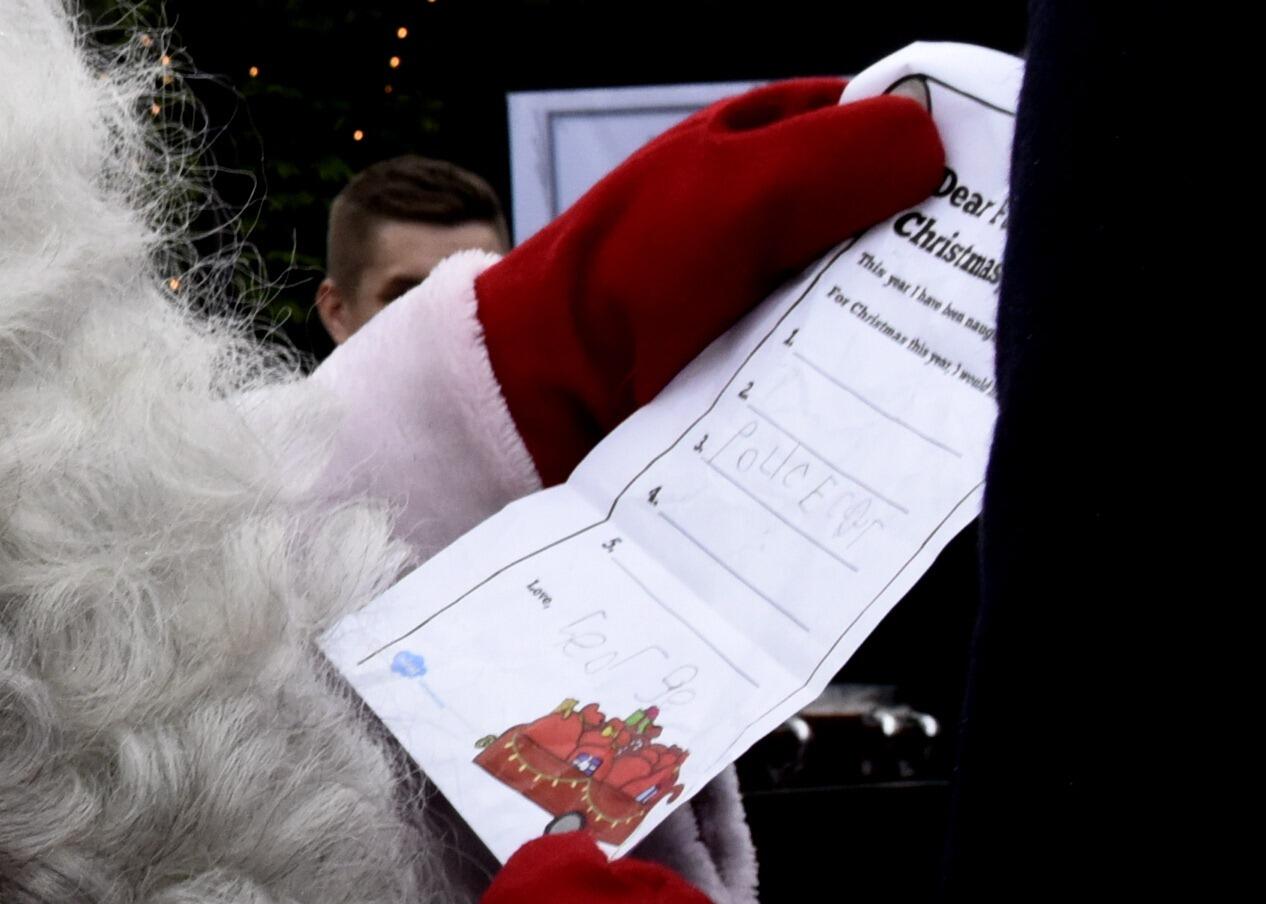 Credit: Getty Images
Young 4-year-old Prince George wrote a letter to Santa (Father Christmas) asking him for one thing... a police car!
During Prince William's two-day trip to Finland, the Duke of Cambridge met with Santa Claus and presented him with his son's handwritten Christmas list.
"He hasn't written down many requests, so I think one request is probably OK," William said with a laugh.
George even gave his royal signature at the bottom of the form and circled that he has been nice this year.
I meeeeeeeean...TOOO CUTE this boy :) heck, I will send him one! :)